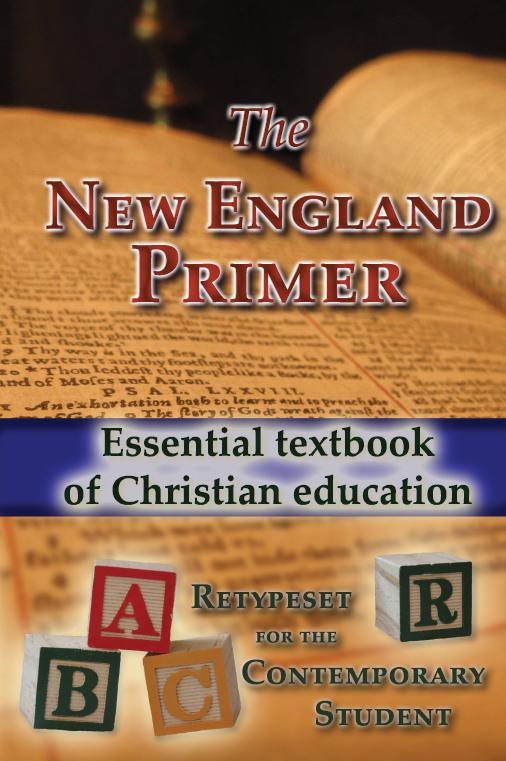 The New England Primer
Spiralbound book, 124 pages
ISBN: 978-1-938822-18-6
Retail price: $19.95$15.00
The morals of the Founding Fathers . . .
The theology of the Puritans . . .
Fully retypeset for the contemporary student
Known as the "Little Bible of New England," the New England Primer has been the standard text in elementary American education for centuries. The book by which numerous founding fathers first learned their letters, the Primer was perhaps also the first book in which these men were exposed to the rudiments of Christianity.
Education is never neutral, and the New England Primer blatantly illustrates this fact by providing an elementary reading curriculum based solely on the Word of God and Biblical teaching. From a child's first introduction to the English alphabet to their memorization of the Westminster Shorter Catechism, the art of reading is interwoven with and overshadowed by the true purpose of all education: the study of God.
Fully re-typeset and featuring updated spelling and contemporary letter formations, the New England Primer of the Puritan and Revolutionary era is now rendered easily-accessible to the modern student and is prepared to again take its role as one of the primary texts of Christian education.
SIMILAR PRODUCTS: