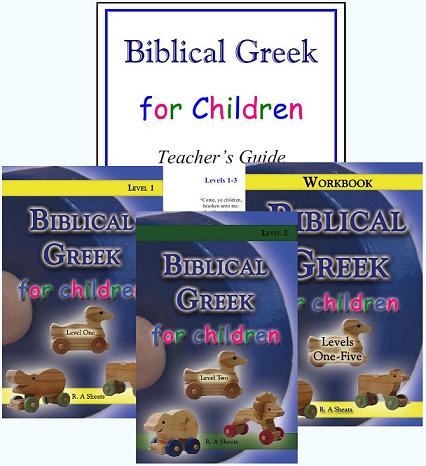 BIBLICAL LANGUAGES
. . . the building blocks of Reformation

The question is often asked, "How long should I wait before introducing my children to Greek and Hebrew?" The answer: "No age is too early to begin teaching the original languages of Scripture."
Paul says of Timothy that "from a child thou hast known the Holy Scriptures" (2 Timothy 3:15). The Greek word Paul uses for child means literally unborn babe or newborn infant. As is clearly seen in Luke 1:41 ("when Elisabeth heard the salutation of Mary, the babe leaped in her womb"), children become aware of the world around them and begin learning while still in their mother's womb.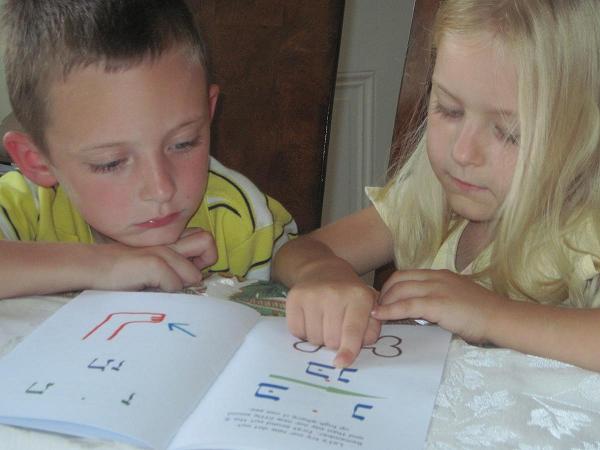 If a child is already learning at such an early age, should parents not begin teaching them the pure milk of the Word at that time? Why wait? As Matthew Henry states, parents must not be primarily concerned about their children's physical or educational well-being, but instead look first and foremost to their spiritual upbringing; they must be "mostly concerned about their [children's] souls, their better part, which ought to be the principal care of all parents for their children; for that is the principal part, and it is well with them if it be well with their souls." For this reason, Biblical Greek for Children is intended to be used with both the young (4-12 years) and the very young (0-3 years) of the next generation.
To assist our generation in fulfilling the charge of raising our children in the "nurture and admonition of the Lord" (Ephesians 6:4), we at Psalm 78 Ministries are excited to offer resources on recapturing the Biblical languages of Greek and Hebrew designed to be used with children of every age, in order that even our youngest progeny might be raised upon the pure milk of the Word from their earliest infancy.
"Thy Word have I hid in mine heart,
That I might not sin against Thee."
— Psalm 119:11